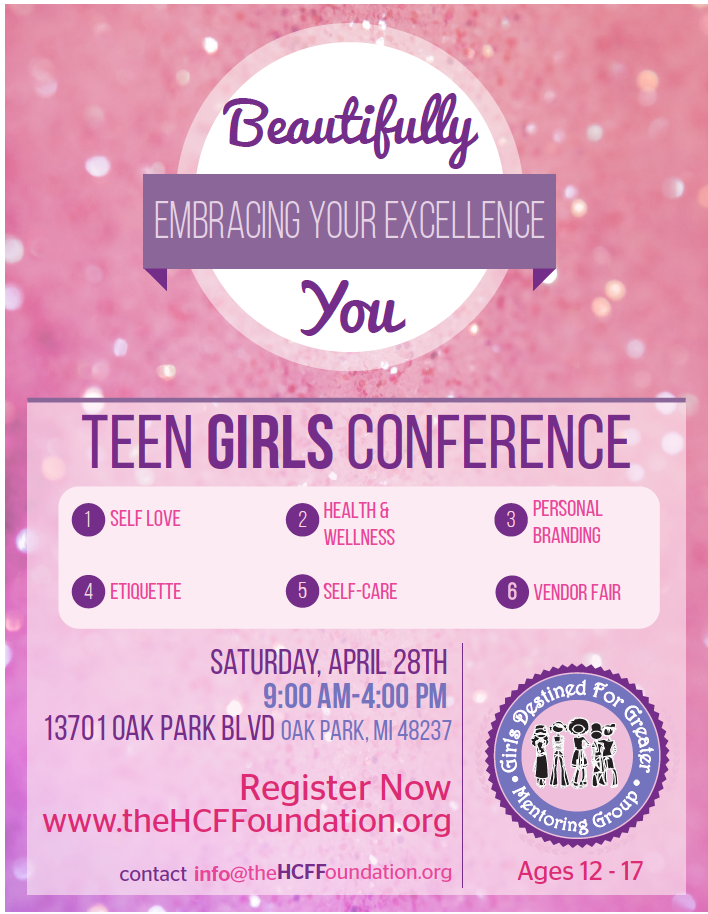 Calling ALL GIRLS Ages 12-17!
Beautifully YOU: Teen Girls Conference was AMAZING!

Our 2018 theme was
"Embracing Your Excellence!!!"
We discussed all things SELF-LOVE!  Girls received the tools needed to embody Healthy Self-Esteem, Build Confidence, Foster Healthy Relationships, How to safely battle Depression, and Proper Self-Care! 
Stay tuned for details for the 2019 Conference!!!

IF YOU LOVE HER, YOU'LL WANT TO SEND HER!